Exemplar WMTS XP-2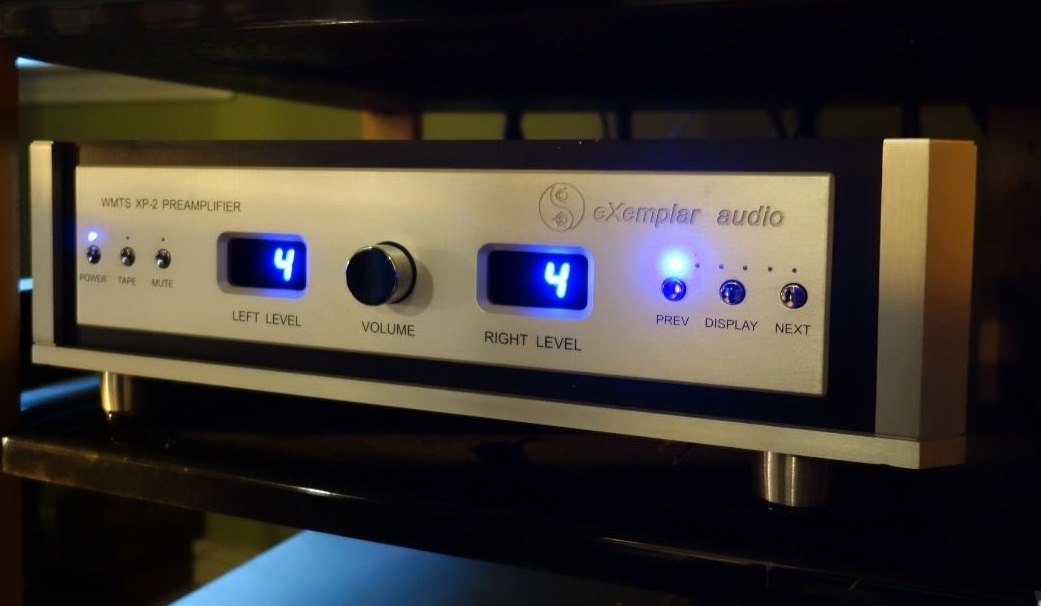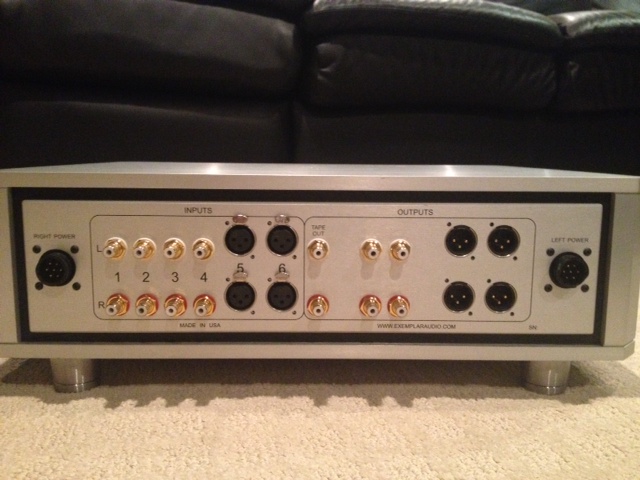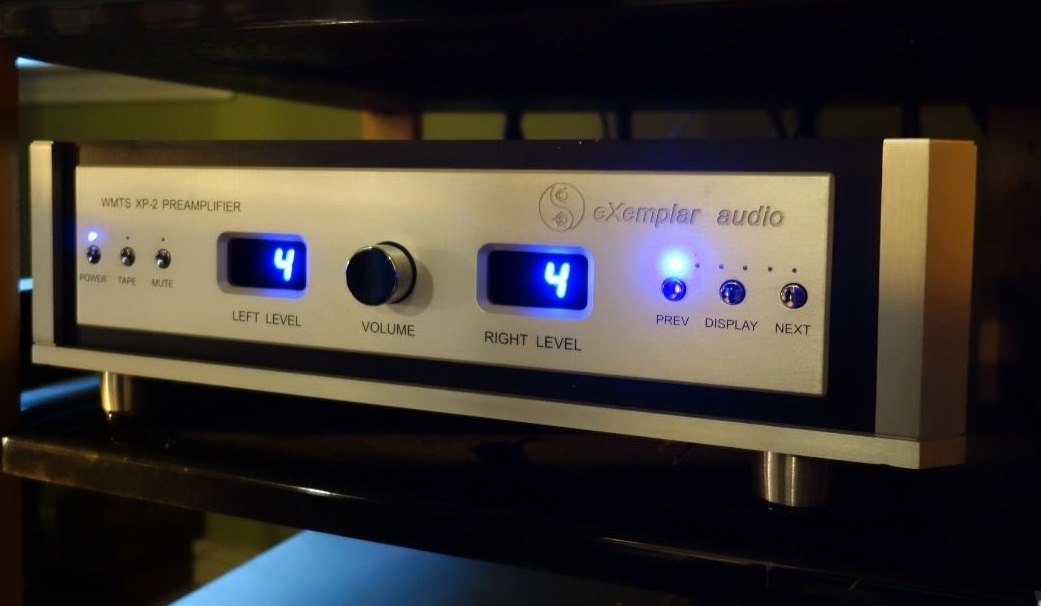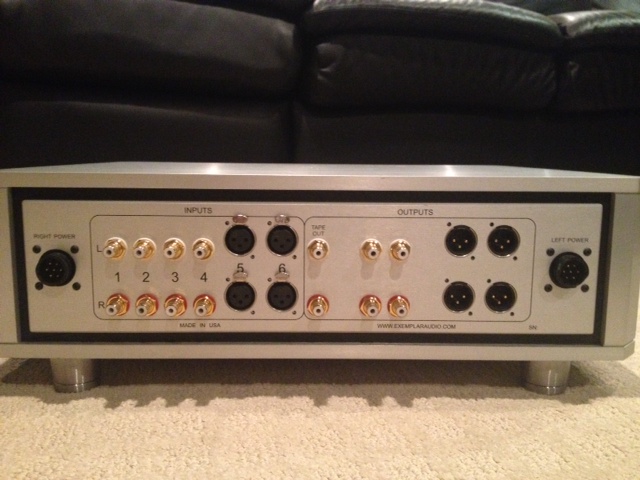 Exemplar WMTS XP-2
Best Preamp on the Market?
John Tucker of Exemplar Audio is known for hand crafting components of exceptional quality with unbelievable sound. The Exemplar Audio XP-2 preamplifier was four years in development. Five years of research was devoted to refining the chassis materials alone. Deathly quiet with beautiful imaging, this tube preamplifier has to be heard to be believed. The sound gives the feel of being right there in the studio with the musicians. The Exemplar Audio XP-2 preamplifier can hold its own against the giants in the audio industry. A perfect component for the discerning audiophile. Come in for an audition.
Our thoughts on the Exception SE Preamp
We have had the opportunity to hear many preamplifiers over the years. Unless you are comparing the ultra expensive preamps, you usually have a choice of large soundstage with thinner sounding images, or meatier, more full bodied notes with less sound stage. There are very few preamplifiers that do both extremely well. The Exemplar Audio XP-2 Preamplifier gives you both: Rock solid images that float in space against a dead quite background. The images are large and full bodied with a sense of weight. The XP-2 is detailed without sounding analytical. The sound stage has a realistic depth, comparing favorably with preamps in the $35,000 price range. If the drummer was five feet behind the lead guitar during the recording, he will appear to be five feet behind the guitarist in your listening room. Imaging is amazing with this preamp, without sacrificing the weight and solid sound of each individual instrument.
Exemplar Preamp Specifications:
Controls: Power, Tape Select, Mute, Volume, Input Select

Outputs: 2 sets RCAs, two sets balanced XLRs, 1 set RCA tape out

Inputs: 4 sets RCAs, 2 sets balanced XLRs

Input Impedance: 50K ohms

Output Impedance: 133 ohms

Frequency: 10Hz – 50 KHz

Signal to Noise: <90dB Tubes: 5670 and 2829